Our Top Tips to Travelling with your Dog
Depending on your dog, travelling may be a joy or a chore. Making sure you make the journey as easy and stress-free as possible is key to a steady journey. No one enjoys a rocky road. Each and every dog is different, which makes the process even more difficult to wrap your head around. In this blog, we will give you a few tips and tricks on how to improve your journey when travelling with furry friends.
What Should I Take with Me?
Like we said before each dog is different and requires different items, however, this list is a glimpse into what you may need whilst you are travelling.
Tip – The night before create a list of everything you need and wish to take and stick it on your door. This will remind you to check you have everything before you leave, reducing the risk of leaving something valuable behind.
Toys
Depending on the dog, bringing along their favourite stuffed animal or tennis ball is a great idea. On longer journeys it's always recommended you stop and let your dogs out for 5-10 mins every now and again, this allows them to do their business and stretch their legs. This may be a great idea for you too, give yourself some fresh air and have a play with your dog. Bringing along a toy in which they can run, and fetch is great to release some of their built-up energy.
Water Dish & Bottle
A portable water system is always essential, even for those shorter journeys. Just like us, dogs can become thirsty very quickly, so having water on hand is key to a happy and healthy dog.
Treats & Food
Giving your dogs something to munch on is a wonderful and easy way to keep them occupied, just like children dogs can become grumpy and noisy when they're hungry. A chew treat is probably the best option as they tend to last longer than others, so you can ease and enjoy your travels.
Food may seem like an obvious item to remember but imagine forgetting your furry friend's favourite dish. Dividing the food up into portions beforehand is a great idea, this will save some time and hassle in the future. Placing the meals in the ziplock bags will keep the food fresh and ready for whenever it may be needed. We would also suggest taking a few extra bags, just in case of emergencies.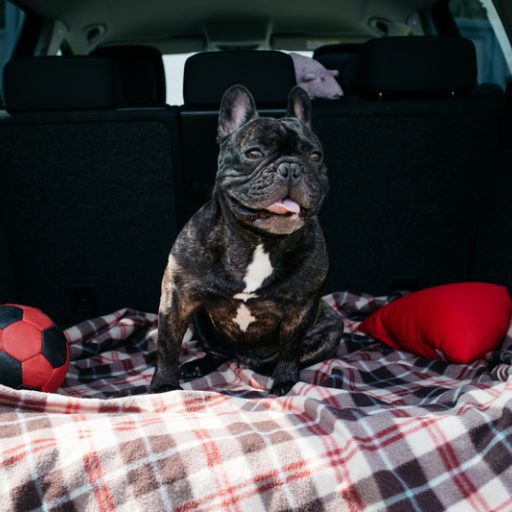 Walk Wear
Collar, lead, harness, coat…. no matter what your dog may wear when walking you do not want to forget these essentials.
Beds
Comfort is key on a long journey and I'm sure you can agree. Making sure your dog is as comfortable as possible is very important, bringing along dog beds, blankets and a crate if needed can keep your furry friend settled. Scents and smells of their home are known to calm dogs which may find it stressful when travelling.
Medication
This only applies to those dogs which may be on medication or supplements, if you have to remember one thing and one thing only please remember the dog's medication.
If you need any further advice, please feel free to get in touch.