Check availability by clicking the button below!
From January 2024
There will be a change to overnight boarding pricing.
New price is £27.50 for single dogs. Discounts for multiple dogs/cats remain as below:
15% discount for two sharing
20% discount for 3 or above sharing
– – – – – – –
From September 2023
As a result of our fixed Energy Plan coming to an end, our electricity cost has tripled.
We will therefore have to add on a mandatory £3 per day heating cost to all bookings including the cats. This cost will be removed when the heating isn't required. April/May time.
Thank you for your understanding.
– – – – – – –
All prices are per Dog or Cat Per day.
The day of Arrival and Departure are both charged at a full day rate. (unless agreed otherwise for very late arrivals or early collections outside of normal hours).
They also include your dog or cats food, two walks/playtimes (if applicable), heating and VAT.
We accept payment by cash and debit card. We will require a deposit or full payment in advance to secure your booking.
The following prices cover our dog kennels & cattery for each day.
New Luxury Kennel Rate @ £6 (inc. VAT) extra per Kennel Per Day (not per dog)
Please see our booking terms for our cancellation charges etc.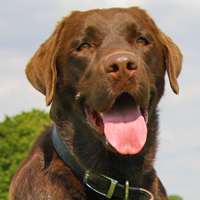 Dog Rates
Price: £25 per day (inc. VAT)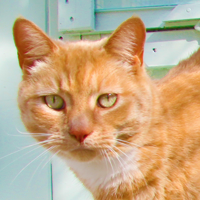 Cat Rates
(including food and VAT)
Price: £14 per day (inc. VAT)
New Customer Visits
If you are looking to view our premises and meet the team before making a booking, then you can visit Hunter's Lodge Monday to Saturday from 11:00 am til 12:45 pm. To find out more, please head over to our contact page where you can contact our wonderful team.
Discounts for multiple dogs/cats
15% discount for two sharing
20% discount for 3 or above sharing
For Customers with four or more pets or for long bookings, please call and we will be happy to arrange a quote for you and discuss any particular needs.
Extras
We do not charge for administering medicine, heating or for cleaning your pets bedding!
Christmas Day, Boxing Day & New Years Day
All charged at a double rate.
Extra Walks/Playtimes
Would you like your dog to join our Day Care Group?
One hour extra walk or playtime in Day Care, on or off the lead £12 (inc. VAT)
Grooming
As per our grooming page pricelist.
Booking terms
Our Kennels & Cattery book up very quickly, if you have a last minute holiday/trip booked or are about to book one, we strongly advise to call first to check availability and not to fill out this form.
By filling out this form you are agreeing to book your Pets into the Kennels/Cattery.
We may ask you for full payment at the time of booking or a 50% Deposit.
This is non-refundable unless – During Off Peak Periods ,You cancel the booking outside 21 days of the start of your booking for which you will be offered a full refund.
***July/August/Christmas & Any School Holidays are payable in full at the time of the booking. This is non refundable in the event of cancellation***
Cancellation (For any reason: including, injury to, or death of your pet. Holiday cancellation due to personal circumstances, poor health, weather, flight cancellation or death of a family member)
If you cancel within the 21 day period we reserve the right to charge you a Cancellation Fee, irrespective of whether a deposit has been paid or not. The cancellation Fee will be the outstanding balance of the whole booking.
– If your collect your pet early or adjust your booking you will still be charged for the original booking, unless the booking is extended, for which we will add the extra days charges.
Most pet insurance or holiday insurance will reimburse kennel fees due to cancellation of holiday plans. Please check with your insurer and/or policy documents and make sure you have adequate cover in the event of cancellation.
– No animal will be accepted unless proof of inoculation is furnished upon arrival
– Check list
Valid Vaccination Certificate
Food if required ie special diet etc
All items such as leads,toys beds etc to be clearly marked with names
Emergency Contact numbers
Vets details
Any other special information we may require.
– Any dog we have been given permission to walk off the lead is done so at your own risk.
If you only wish to enquire about the kennels, please just send us an email at the address above, or call us and we will be happy to help.
We aim to respond to your bookings immediately but this may not always be possible, so please allow us some time to confirm your booking, which will be by return email.
We may contact you by telephone if we do not have space to accommodate your request.
Please do not fill out the booking form if you only wish to make an enquiry.
Many Thanks
Richard, Jane & Hayley Lousada
We have several ways for you to book with us:
New Customers
Please call 01604 870330 or use our online form