Luxury Dog Kennels – Northampton
About our Kennels
All kennels have spacious outdoor runs for exercise and socialisation.
Acres of pastureland for your dog to enjoy a good walk either individually or with a suitable companion.
Prompt veterinary care if needed.
Some of the comfort of home, with individual characters needs taken into consideration e.g treats, toys.
Regular mealtimes and individual dietary needs catered for.
A clean, safe and fresh environment.
Safe transport if necessary.
Medication can be administered should this be necessary.
A great break away.
Hour long woods walks or playtimes with our Day Care Guests in Our New Day Care Area.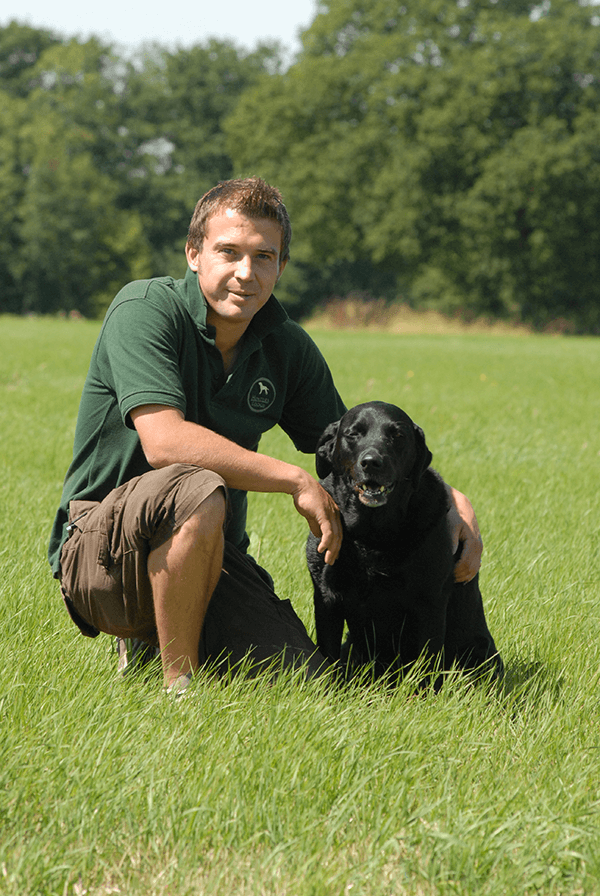 Incredibly helpful, excellent service at short notice, trusted and extremely experienced people. I would not hesitate to take my dogs there again!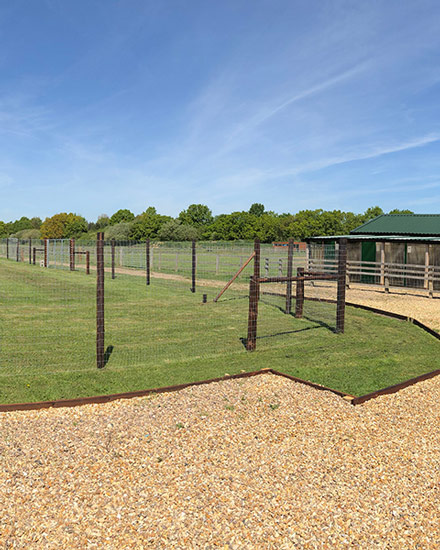 Hunters Lodge are possibly one of the most spacious kennels in the country
We are constantly upgrading and improving our kennels, creating an environment where your dog's comfort comes first. Amongst our range of kennels we believe that we probably have the largest kennels in the country, comfortably accommodating a family of six dogs, together with equally generous secure outside runs. All kennels are heated, have drinking water available at all times and are provided with moulded beds and vet bed for bedding. Customers are welcome to bring their dog's own bed and toys.
Our Luxury Kennels have individual temperature controlled underfloor heating and are constructed to the same specification as a new house.
What this will mean for you
You know your dog will be given the individual care and attention he/she requires.
You can be sure your dog will be comfortable and regularly, safely exercised whatever the weather.
You can relax knowing your dog is happy while you are away. This is something that we can show you with some great pictures of your dog during their stay.
We can collect and deliver if necessary.
Your dog gets the special diet or medication required.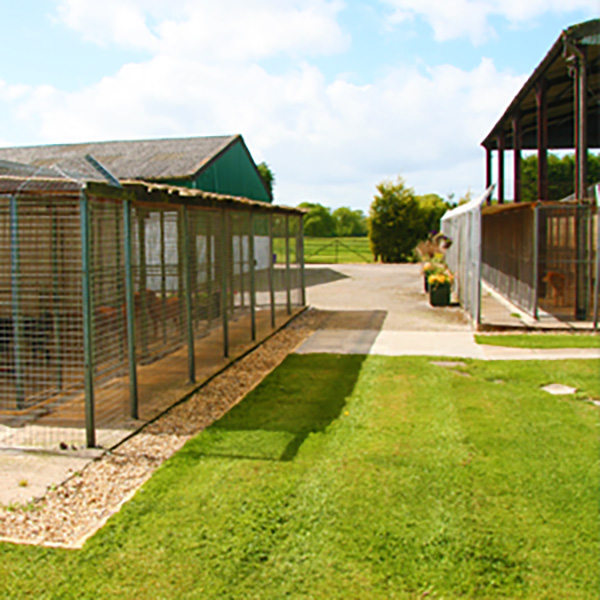 If you are bringing your pet for boarding please read the following information
Ring us to book your pet first or complete our booking form.
Ensure your pet is fully vaccinated and bring the vaccination certificate with you.
We do not insist upon Kennel Cough but if you do want your dog immunised for Kennel Cough, we insist upon a gap of 6 weeks before the booking start date.
If your dog has not been vaccinated to the correct standard we will not be able to accept your dog for boarding.
If your pet has not stayed with us before and you would like to visit us, we encourage you to do that before you bring your pet to stay – you can drop in any time during our normal opening hours – no appointment necessary!
In addition to the twice daily walks we give to your dogs whilst in our care, we offer extra walks – charged at only £10 (inc. VAT) per hour in our local woods. If your dog is staying with us for a significant length of time e.g. two weeks, we can take them out for a nice long walk once or twice a week, or even more if you like. This can obviously be on or off the lead depending on how trustworthy your dog is and of course, with your express permission. This service is not designed to replace the exercise we currently give to your dogs whilst boarding, but is just an extra walk designed to make your dog's stay even more fun. We also offer a fantastic dog grooming service that will mean your dog comes home in the best moods. Please ask for more details or to add this service to your booking. If you have any questions please call Richard and Jane on on 01604 870 330 and we will be happy to discuss your dog's requirements. Alternatively, email us at enquiries@hunterslodge.org.uk for general enquiries or if you want to book in your dog to the kennels or your cat in our cattery then please use our Booking Form to book a holiday for your dog.
Luxury Kennel Building
Our Kennels boast underfloor heating and are built to the same specification as a house. They offer quieter, and even warmer accommodation for our furry friends. At only £5 extra per kennel (not per dog).