Travelling With Your Pet After Brexit
It has always been quite easy to travel to and from Europe with your pet until now. Even though your pet would need a passport, that's all you would have to get to make them qualify for back and forth trips in Europe throughout their entire lifetime. Even though getting a pet passport has always been a bit of a faff, things were quite good – until Brexit came into play. With the possibility of the UK leaving the EU, travelling with your pet could become quite a complicated and costly administrative ordeal.
Remember, before we go into the details of being able to travel with your pet, there are other options available to you such as home boarding that will look after your pet whilst you are away. 
How Brexit is Likely to Affect Pet Travel to and From Europe
According to guidelines given by the government, you may need a minimum of four months to prepare your pet for a trip to an EU country after Brexit. If that's not troublesome enough, Pet owners may also have to part with up to £200 in total whenever their pets travel.
At the moment, when travelling to an EU country from the UK, you are required to make a trip to the vet's office no less than 21 days to the date of departure. To qualify for an EU pet passport, the pet travel scheme requires your pet to be vaccinated against rabies in addition to having the microchip checked.
Remember, this passport can be used for the pet's entire life. The costs associated with this process are currently as follows:
• £60 for the passport alone
• £32.60 for vaccination against rabies
• £20 for the microchip (typically inserted when your Pet is young)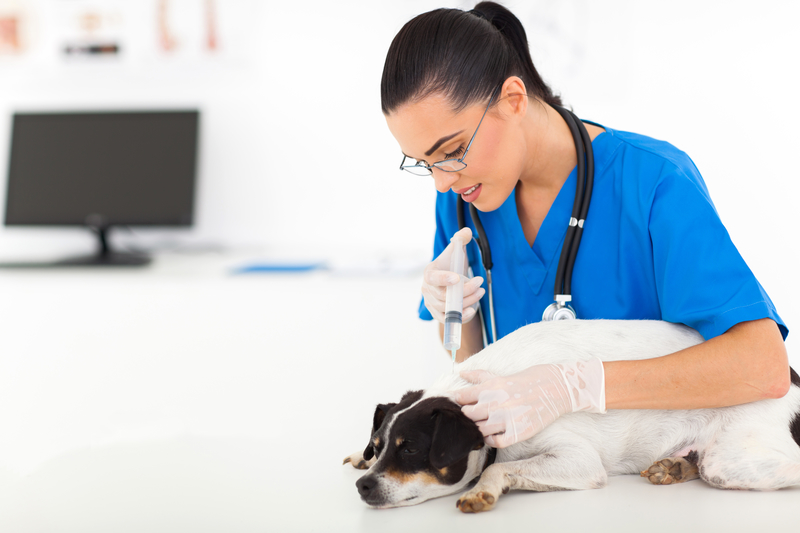 Listed – Part 1
If the UK becomes Part 1 listed, there will be barely any changes to the current Travel system. The requirements put in place by the EUPTS will remain unchanged. This means that your pet will have to be microchipped and vaccinated against rabies no less than 21 days before the departure date.
You will also have to get a passport for your pet, which can be used throughout the entire lifetime of your furry friend, as long as the rabies vaccinations are up to date.
Listed – Part 2
The same vaccination and microchip rules would apply. All you have to do is ensure is that the vaccination is done at least 21 days before departure. You will also be required to visit a vet for a signed Animal Health Certificate (AHC), no more than 10 days before your travel date. In addition to this, pet owners travelling with their furry friends will also have to enter an EU country via a Traveler's Point of Entry (TPE).
Unlisted
This scenario is more likely to happen in the case of a no-deal Brexit. If and when this transpires, Animal Health Certificates (AHCs) will replace pet passports which will have become invalid by then. Other than being microchipped and vaccinated against rabies, your furry friends will also have to go for a blood test at least 30 days after the last vaccination.
In the case of a successful test, you will have to undergo a 3-month waiting period before you can finally be allowed to travel. Your vet will issue you with a signed AHC containing all the necessary information. Also, when travelling, information such as proof of the pet's vaccination history, successful blood test result, and microchip data will be required.
In the event of an unsuccessful blood test, your pet would be required to undergo another vaccination, as well as a blood test at least 30 days after the vaccination. It wouldn't end there – you would still have to undergo the same three-month waiting period before you can travel. This means that you would have to visit your vet four months before the departure date to avoid undesirable delays. That's not all there is. You would have to get a new AHC whenever your pet is travelling to an EU country. Other than being taxing, this would cost you a significant amount of money in the long run. All the same, you would not be required to take your pet for a blood test every time they travel. However, the pet's rabies vaccinations should be up to date.
Finally
If the Brexit deal between the UK and EU is successful, there will likely be a period of transition. The only problem is that no one really has a well-informed opinion of what will happen. As such, if you are planning to travel with your pet after January 31st 2020, the best thing to do is to make a trip to the vet's office as soon as you can.
If, in any case, you don't understand what's happening or you just need specialised advice, the best thing to do is to get in touch with the government's Pet Travel helpline via email or phone. And, if your pet is unable to travel, Hunter's lodge is on hand. We offer home boarding, dog kennels, catteries and much more. So, if you are thinking about travelling soon, you can be sure that your pet is in great hands. Call us today on 01604 870330 or visit our contact page for more details.