SPACIOUS
BOARDING KENNELS

&

CATTERY

FAMILY RUN BUSINESS
Hunters Lodge is ideally situated between Milton Keynes and Northampton, but also serve the whole of Buckinghamshire and Northamptonshire. We are very accessible from the M1 junction 14 or 15. We are a family run business set in over 20 acres of peaceful countryside, perfectly suited for all our guests needs.
We offer fully licensed, spacious kennels, some of which are capable of accommodating up to 6 dogs from the same family (depending on the size of your dogs). Each have their own outdoor run overlooking our private grounds and are all individually heated. We pride ourselves on the safety, hygiene and comfort of your best friend. Being breeders of Labradors for over 40 years, we understand how important your dogs are to you. Dogs and Cats are not just pets, they are hugely important parts of peoples lives and are true members of our families. Hunters Lodge reputation is now attracting customers from as far away as London and surrounding areas! People will travel many miles to give their dogs the best holiday. Please make sure you book early to avoid disappointment.
Richard, Jane & Hayley Lousada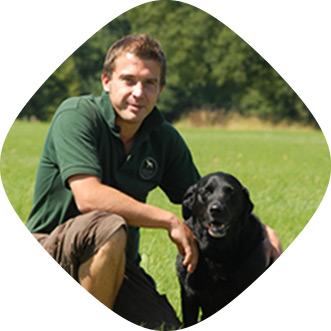 QUALITY CARE FOR YOUR CATS AND DOGS
BEAUTIFUL, OPEN ENVIRONMENT
CARING, EXPERIENCED STAFF
WHAT OUR CUSTOMERS HAVE TO SAY…
"
Richard and his team are just fantastic. I can't rate them highly enough! Our 3 boys always enjoy their stay here and come home very happy. One of our dogs needs daily medication and I have no concerns leaving Richards team to administer it correctly. I have every confidence leaving them in Richards care and highly recommend Hunters Lodge 🐶🐶🐶 (Henry, Tommy & Teddy)
Sarah
"
Richard, Yvonne and the whole team are fantastic! They are caring and professional with us and our dogs. They understand the individual needs of our dogs and take the time to ensure that they are cared for to a high standard and have a fun time during their stay. Thank you
Liz
"
My GSD loves going to Hunters Lodge! He has stayed at the boarding kennels, attends regularly for day care and has also used the grooming service, which are all second to none. He is so excited when we pull up outside and walks off with the staff without giving me a second glance which is very reassuring! It's so good to know that when I'm away Rocco still has a brilliant time and is very well cared for.
Michaela