The Top 5 Things to Look for in a Dog Kennel
So, you're going out of town and need someone to take care of your furry friend. You're thinking about boarding your dog at a kennel, but you're not sure what to look for. Don't worry, we've got you covered! Here are the top 5 things to look for in a dog kennel to make sure your pet has the perfect stay.
Kennel Cleanliness is Key
This is probably the most important factor to consider. You always want to make sure your dog is staying in a clean and sanitary environment. Ask the kennel staff about their cleaning procedures and how often they clean the kennels.
Find the Perfect Size Kennel
The kennel you choose should be the right size for your dog. It should be big enough for your dog to move around comfortably, but not so big that they can get lost or feel lonely.
Security to Keep Your Pooch Safe
Another super important thing to consider is security. You always want your furry friend to feel safe and secure, and you don't want anyone to be able to get in or for your dog to get out. It's alway a great idea to make sure the kennel has sturdy doors and locks, just in case.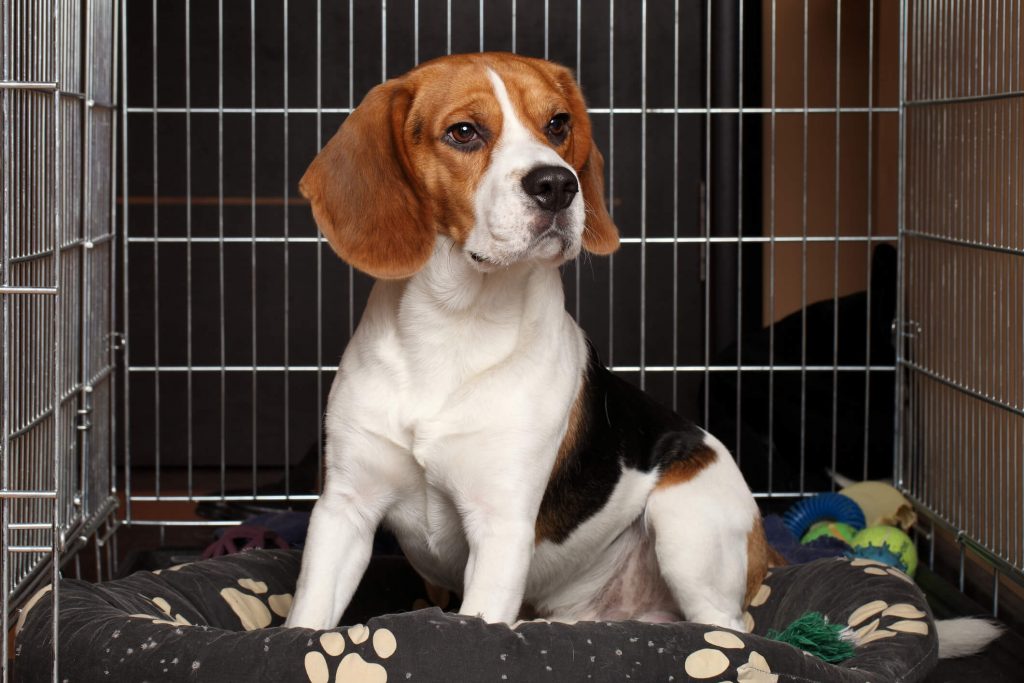 Friendly Staff
The staff at the dog kennel should always be the perfect blend of friendly and experienced. They should be able to answer your questions about your dog's care and be confident in dealing with any issues that could happen whilst there. It will put your mind at ease knowing that your dog is in safe capable hands! As well as this, you want to make sure your dog is comfortable and happy, and a big part of this is having the right staff.
Lots of Fun Activities
Some kennels offer additional activities for dogs, such as playtime, walks, and training sessions. If these are important to you, be sure to ask about the kennel's offerings.
Other Key Considerations for Your Kennel
In addition to these five factors, you may also want to consider some other key things to make the experience perfect. These won't impact your dog at all, but they'll definitely make for a better experience for the owner!
Location – How far is the kennel from your home? Will you be able to visit your dog during the day?
Price – How much does the kennel charge? Are there any discounts for longer stays?
Policies – What are the kennel's policies on things like vaccinations, food, and toys.
Dog Kennels Your Dog Will Love!
With a little research, you can be sure to find a kennel that will provide your dog with the best possible care. Still looking for a dog kennel for your pooch? Why not try Hunter's Lodge?
Our dog kennels in Northamptonshire promise to be the perfect temporary home for your pet. Our staff are guaranteed to look after your dog whilst you're away, and everything from safety and everyday activities to keep your dog entertained are sure to be the best.
Contact Hunters Lodge today to find out more!