Home Boarding – Northampton
About our Home Boarding service
Hunters Lodge now offers Home Boarding in addition to our range of services. Let your dog live with our family and our Pack for a truly personal experience. With a 0.5 acre secure Garden, and Large living area, your best friend will be truly entertained all day, and have companionship all day long with our own dogs.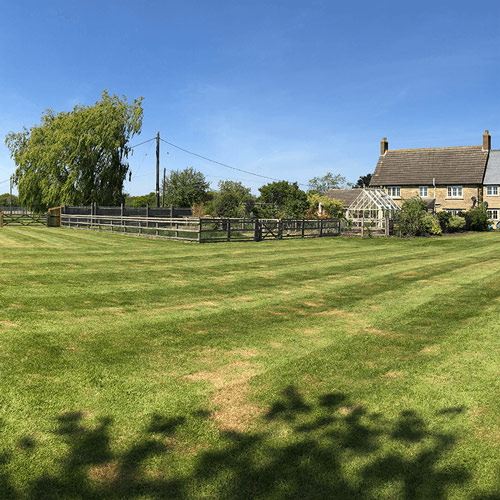 Our boy has separation anxiety and hates kennels but absolutely loved this place! Wouldn't trust anywhere else with him. Truly fantastic place with wonderful staff, cannot recommend them enough.
What this will mean for you
You know your dog will be given the individual care and attention he/she requires.
You can be sure your dog will be comfortable and regularly, safely exercised whatever the weather.
You can relax knowing your dog is happy while you are away. This is something that we can show you with some great pictures of your dog during their stay.
We can collect and deliver if necessary.
Your dog gets the special diet or medication required.