Professional Dog Grooming For Milton Keynes and Northampton
Bath and Groom only
While your pet stays with us at our kennels or cattery in Milton Keynes (under 20 minutes from Northampton via Bedford Rd/A428). You can rest assured they will live the life of luxury at our grooming centre.
Your pet is bathed using one of a range of proprietary shampoos and conditioners to ensure the right wash for them.
If necessary, nails are trimmed. Ears are cleaned, hair removed and anal glands evacuated.
Prices start from:
Short Haired Dogs
Small – £18 (inc. VAT) / Medium – £24 (inc. VAT) / Large – £42 (inc. VAT)
Long Haired Dogs
Small – £30 (inc. VAT) / Medium – £42 (inc. VAT) / Large – £60 (inc. VAT) / X Large – £72 (inc. VAT)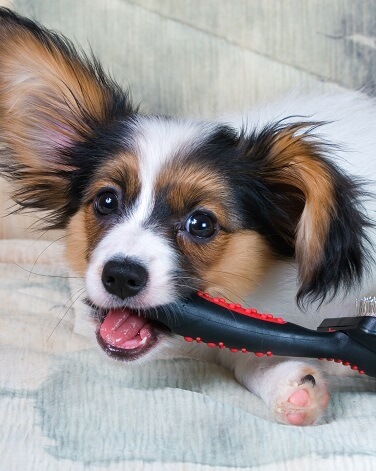 Richard and Yvonne always go that extra mile, thanks for all your help and care with Conn & Dara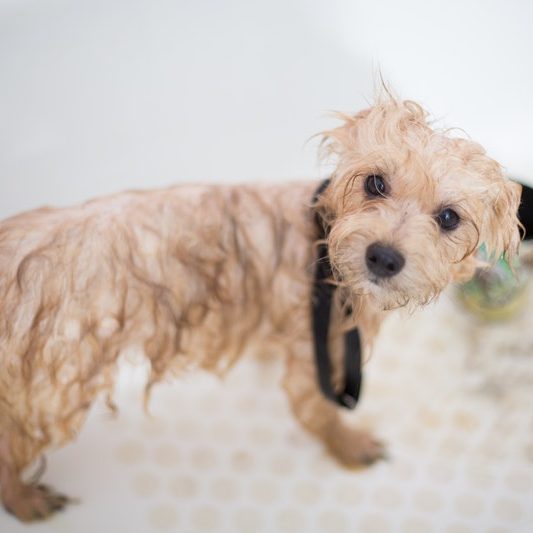 Bathe and Clip
Everything you get with "bath" above, plus a careful trim to give your pet a great finish.
Prices start from:
Small – £42 (inc. VAT)
Medium – £48 (inc. VAT)
Large – £54 (inc. VAT)
Extra Large £72 (inc. VAT)
Hand Strip
This is a specialised service for wire haired dogs, e.g. Airedale Terriers, Wire Haired Fox Terriers, West Highland White Terriers. Includes nails, ears and anal glands.
Prices start from:
Small – £48 (inc. VAT)
Medium – £54 (inc. VAT)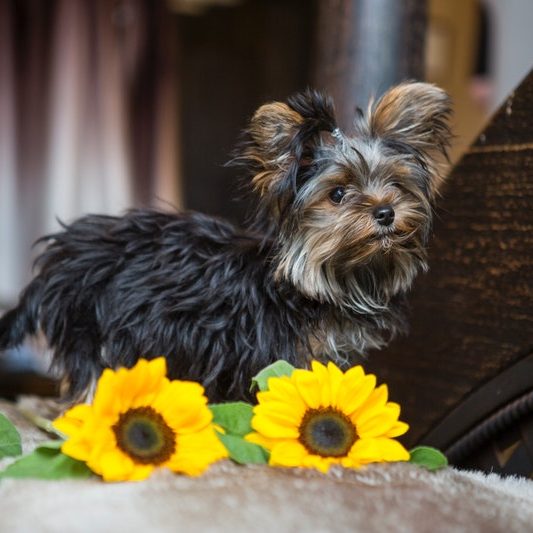 Nails Only
If your pet's nails just need a trim then we can do that, normally while you wait, though it's best to phone our grooming centre phone first on 01604 870330.
Prices start from £6 (inc. VAT)
Regular grooming and care makes it easier to maintain a workable coat. Dogs with matted coats – which take longer to groom will be charged extra at £5 per 1/4 hour.
At Hunter's Lodge, we have been providing a high quality professional dog grooming service for Northamptonshire, Bedfordshire, Buckinghamshire and Milton Keynes for over 35 years.
No matter what breed of dog you have, our fully trained, qualified, and experienced team are able to provide the best service to suit them, utilising our knowledge and love of dogs of all shapes and sizes.
At Hunter's Lodge, Milton Keynes, we take care when delivering our dog grooming service, putting your pet at ease, and carrying out a complete grooming service to make your pooch feel fabulous.
We have cared for dogs of Northampton, Milton Keynes and the surrounding locations for many years, and understand that, as an animal lover, you need peace of mind that your dog is being well-cared for when you book them in for bath, groom or trim.
We welcome you to contact us with any questions you may have about our dog grooming service or booking an appointment.