Can an Ill Dog be Put in a Kennel?
As a responsible dog owner, it's natural to want the best care for your furry friend while you are away. But what happens if your dog falls ill before you have to leave them in a boarding kennel? Can you still put them in a kennel?
The answer is no – unfortunately, dogs with any kind of infectious illness cannot be accepted into a kennel. All boarding kennels are required to take special precautions to ensure that no dog suffering from any type of illness is allowed in, and any animal exhibiting signs of sickness should not be admitted until it has recovered.
This protocol is in place to protect all the other dogs from catching any infectious diseases. So, if your dog falls ill before your planned trip, it's important to ensure they receive the necessary treatment and wait until they are fully recovered before taking them to a boarding kennel.
If your dog develops an illness while they are in the facility, kennels have to notify the owner and isolate them to prevent further spread. The kennel staff may also contact your veterinarian to ensure that the best care is given to your four-legged family member.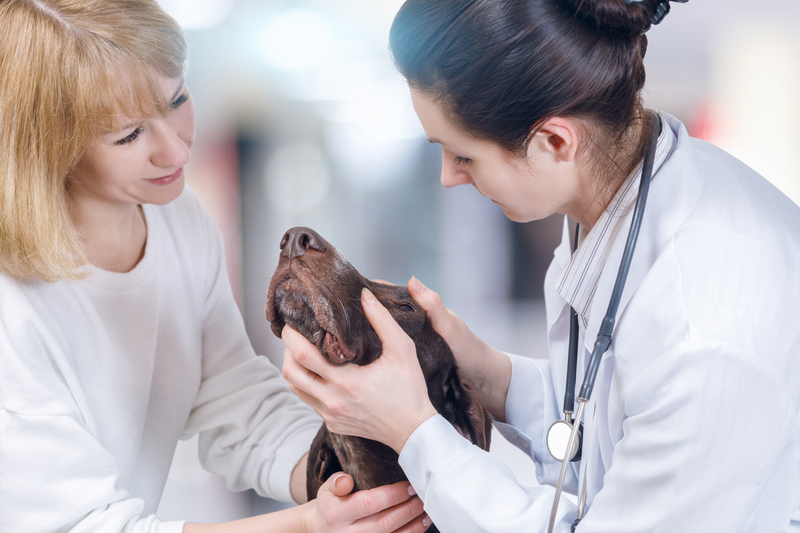 What Should I do Before Putting My Dog in a Kennel?
Before you put your dog in a kennel, it's important to carry out a thorough health check, which includes checking for any signs of illness or injury. It's also a good time to ensure that your dog has had all the necessary vaccinations and parasite treatments up-to-date, as most kennels require proof thereof before taking your pup into their care.
By conducting a full health check beforehand, you can make sure that your four-legged family member meets all requirements and have peace of mind knowing that you've done all you can to ensure they can be admitted into kennels.
Regular check-ups with your vet are also important, as they can help to detect any underlying health issues before they become more serious. Any necessary treatments or lifestyle changes can be implemented sooner to help improve your dog's well-being. Regular check-ups also help to keep your dog up to date with their vaccinations, as well as giving your vet the opportunity to discuss any possible health concerns. These are also a great way for you to build a relationship with your vet, so that if there is ever an emergency or health concern, they will be more familiar with your dog and able to provide better care.
At Hunters Lodge Boarding Kennels Milton Keynes, we understand the importance of providing a safe and comfortable home away from home for your pup. That's why we offer dedicated boarding services to ensure your dog is well looked after while you're away. 

Our expert team will make sure that all the necessary precautions are taken to ensure your dog stays healthy and happy. To get more information before you put your dog in a kennel, visit our website or get in touch with us today. We're always happy to help!