Benefits of Keeping your Dog in a Kennel
The idea of leaving your dog in a kennel may be unsettling for first-timers – but this really doesn't have to be the case. Kennels can be a great, safe place to leave your dogs while you're away from home. With the constant attention, walks, and playtime, there are many benefits of keeping your dog in a kennel.
24/7 Care
Your dogs will receive around the clock care. Whether it be morning, noon or night, there will always be someone present to attend to their needs. Our staff at Hunter's Lodge are extremely attentive and wish to give nothing but the best for your dogs.
This can be particularly beneficial for older dogs or those who are sick, as there will always be someone to keep an eye on them and make sure they're as comfortable as possible. There's always someone available to provide medical care and assist with medication for dogs with more complex needs.
All Important Regular Exercise
All dogs need regular exercise and keeping them at a kennel is a sure way of making sure they're active and healthy. They will have multiple daily walks which gives them plenty of opportunity to play and run around, and they have access to spacious runs to hang-out in their own time.
Staying active will also keep your dog distracted from the possible stress of being away from home, and playtime will help create some positive associations with being at a kennel.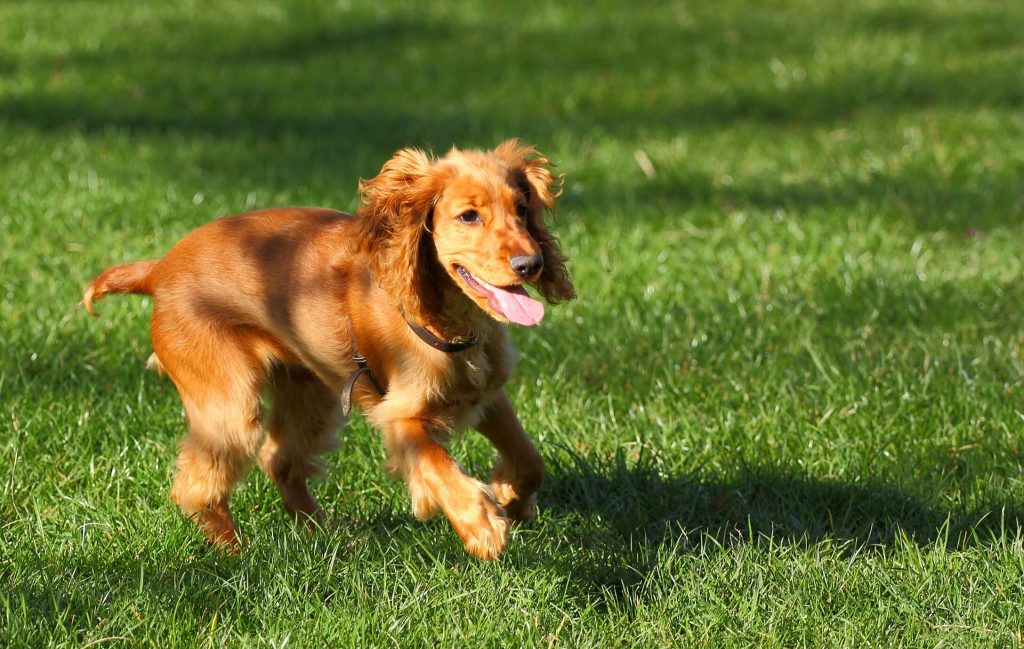 It's a Sociable Environment
One of the main benefits of keeping your dog in a kennel is the social aspect. Not only will your dog get to play with people, but they will also have the chance to play with other dogs too. This will help distract your dog from being lonely and missing you, with all the new friends they get to make, the time apart will feel like a breeze to them.
Call Up or Check on Your Dog at Any Time
As the owner, you have every right to check up on your dog. You can call any time during the day to ask how your furry friend is doing, and make sure they're happy and healthy. Staff will be more than happy to answer any questions you have concerning your dog.
Maximum Safety
Kennels are an extremely safe place to be. There are many security measures in place, and with someone on site at all times, there is little risk of any accidents happening. There are also strict measures in place when it comes to collecting your dog; you'll need to be able to prove who you are and confirm your dog's details before leaving.
The kennels themselves provide plenty of protection from the wind and rain to ensure your dogs stay nice and comfortable. There is also constant fresh air moving through the kennels which can be particularly helpful in the warm summers.
Choose Hunters Lodge for you Dog Kennel Needs
If you're planning on going away and are looking for boarding kennels in Milton Keynes, then we can help! Here at Hunter's Lodge, we are dedicated to providing the love and care your beloved pet needs when you're not around. Contact Hunter's Lodge today to learn more.