5 Reasons To Send Your Dog To A Kennel Whilst on Holiday
Dog boarding is extremely popular now due to the level of freedom it presents to you as a pet owner. It allows you to still enjoy your holidays and meet commitments whilst remaining a great dog owner. It also gives your dog a well-earned break in a dog hotel.
Why You Should Send Your Dog To Hunter's Lodge When Going On Holiday
Socialisation
Rather than putting your trust in a private dog babysitter, consider Hunter's Lodge services. Our kennels have a huge amount of outdoor space to ensure your dog is getting the right amount of socialisation with other animals and is genuinely enjoying their time at the kennels.
Spacious Walks
There are also acres of land for your dog to enjoy. This way, they are getting the right amount of stimulation and exercise whilst you're away. We make sure all dogs are fully exercised and are not just left alone in the kennels during their stay.
Veterinary Care Is Always Available
Should an accident occur, we have prompt veterinary care available for your pet at any required time. The utmost care is offered to your pet whilst staying at our premises, you could consider it a pet hotel!
A kennel for dogs is generally quite standard. However, we are extremely proud to be a kennel with a difference with our spacious service and exceptional care. You can be assured your dog will love it and you won't have to worry about them receiving the care they need whilst you're away.
Medication
We have fully qualified veterinary staff at our dog kennels and are capable of administering medication to your pet whilst you are on your holidays or busy meeting other commitments. You won't have to worry about asking a friend of the family to ensure they get the dosage right, and you can have complete peace of mind that your pooch is looked after correctly.
Woodland Adventures
You'll be pleased to know that your dog won't simply be staying in his kennel or suffering from boring walks around the block. We have plenty of visitors to our daycare centre and your dog will be able to participate in our 1-hour woodland walk sessions. We employ a wealth of highly skilled dog walkers that will make sure your pet is fully entertained and safe.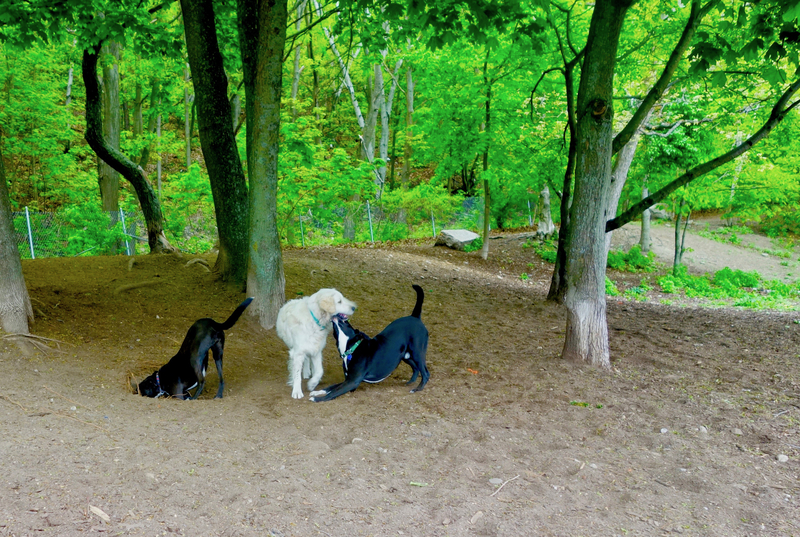 Book In At Hunters Lodge
You've read about what we have to offer, so what are you waiting for? Call us to get booked today!
If you have any holidays booked, we can ensure your dog gets the holiday they deserve. We also cater to any dietary requirements and ensure that all pets are fed correctly within the specific guidelines for your breed of dog or their medical conditions.
We can also collect and deliver your dog to our premises if transportation is an issue. We can work with you to make sure that everything goes as smoothly as possible and that both you and your dog are comfortable with the process.
To arrange a booking or to discuss our services further, contact Richard or Jane on 01604 870 330. Alternatively, browse our website for further information on our contact page!