5 Common Diseases to Look Out for in Cats
Having the ability to identify the signs and symptoms of the most common cat diseases is vital for a cat owner. This knowledge helps you to seek the services of a veterinary doctor whenever it may be necessary and in a timely manner. As such the lives of your feline friend won't be in jeopardy in case they contract any of these common diseases that the cats usually suffer from. Here, we discuss the top 5 most common diseases that are likely to inflict the pet friends. Watch out for the following common illnesses in your cat:
1. Cancer
Like in humans, cats also suffer from cancer. This disease is characterized by the uncontrollable growth of cells. These cells invade the tissues surrounding them and have the capacity to spread on the other body areas. The disease may be generalized and can spread throughout the body or localized in which case it's confined to a specific area just like a tumour. The main symptoms of cancer it cats include lumps, swelling, persistent sores, abnormal discharges, bad breath, weight loss, listlessness, sudden lameness, diarrhoea or vomiting, scaly or red skin patches, decrease or loss of appetite, difficulty in breathing, defecating or urinating and a general change in behaviour.
2. Diabetes
In cats, diabetes is a complicated disease that is often caused by either inadequate response to the hormone insulin or lack of the hormone. Because of this, the levels of blood sugar in the cat's body elevate to dangerous levels leading to diabetes. The symptoms of diabetes in the pets include increased urination, increased or decreased appetite, weight loss, increase in water consumption, urinating in places other than the litter box, sweat smelling breath that's unusual, dehydration, lethargy, unkempt hair coat and urinary tract infection (UTI).
3. Feline Immunodeficiency Virus (FIV)
Feline friends that are infected by FIV never show any symptoms until when they have stayed with it for years since the initial infection. The virus is slow-acting but can severely weaken the cat's immune system once it gets a hold in the body of the cat. At this point, the cat becomes susceptible to a number of infections that are secondary. The symptoms include enlarged lymph nodes, fever, anaemia, loss of weight, poor appetite, diarrhoea, conjunctivitis, stomatitis, gingivitis, dental disease, hair loss or skin redness, non-healing wounds, sneezing, discharge from the nose or eyes, general problems with urinating and behaviour change.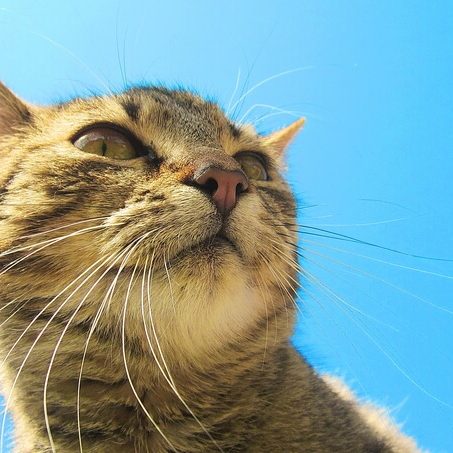 4. Feline Leukemia Virus (FeLV)
FeLV is an RNA retrovirus that's transmittable and can inhibit the immune system of the cat severely. It's no doubt among the most commonly diagnosed cause of disease and death for domestic cats. It doesn't manifest any symptoms right away and therefore if you've brought home a new cat and those that show signs of sickness should be tested for this disease. The common signs of FeLV are weight loss and loss of appetite, inflamed or pale gums, Abscesses, fever, upper respiratory infections, diarrhoea and vomiting, seizures, behavioural changes, vision and other eye problems, Jaundice, Chronic skin disease, respiratory stress and lethargy.
5. Rabies
Rabies is a common viral disease affecting the spinal cord and the brain of most animals like cats as well as human beings. The classic rabies signs in cats include behavioural change, increased vocalization, loss of appetite, weakness, disorientation, paralysis, and seizures.
Conclusion
These are the top 5 most common diseases that affect the cats. In order to protect the feline family members from an attack from any of this illness, be watchful of any symptoms indicated by each of them. This way, you'll be protecting them from any possible attack. This is why we make sure that any pet that stays in our cattery or kennels is fully up to date with their vaccinations.