The Best Christmas Presents for Your Furry Friends
Dogs are human's best friends. If you've ever had a dog you'll know that they're essentially another child, they become part of the family. So, you should think about what to get them this Christmas. It doesn't matter whether you have a Dachshund, French Bulldog or an Australian Shepherd, they all deserve to join in with this year's festive events, including gift-giving.
Finding that oh so perfect gift for your dog can be a rough task. Pun intended. But there is no need to panic. Here at Hunters Lodge, we have compiled a few of our favourite Christmas presents to gift your furry friends this Christmas.
Gift Ideas for Your Dog
A New Collar
Why not buy your furry friend a new collar this Christmas? No matter what your budget is, a collar is a great gift for your dog. Dogs tend to wear their collars for the majority of the day so why not treat them to a nice, new flashy one, so they can walk with pride.
Pets at Home have a great range of dog collars. Whether you're looking for something pink and sparkly or something a little less flashy, they can help you find the perfect collar.

A Christmas Jumper
What is a better Christmas present than a Christmas jumper? Ensure your dog is looking dapper this Christmas with their very own Christmas jumper. Many major stores like Marks & Spencers and Primark are now doing matching family pyjamas and jumpers, which are now also available for dogs. So, you can rest assured knowing the entire family will be dressed for the occasion.
A personal favourite of ours is the Fred & Ginger Dog Christmas Jumper. Available in three sizes you can ensure that you have the right one for your dog.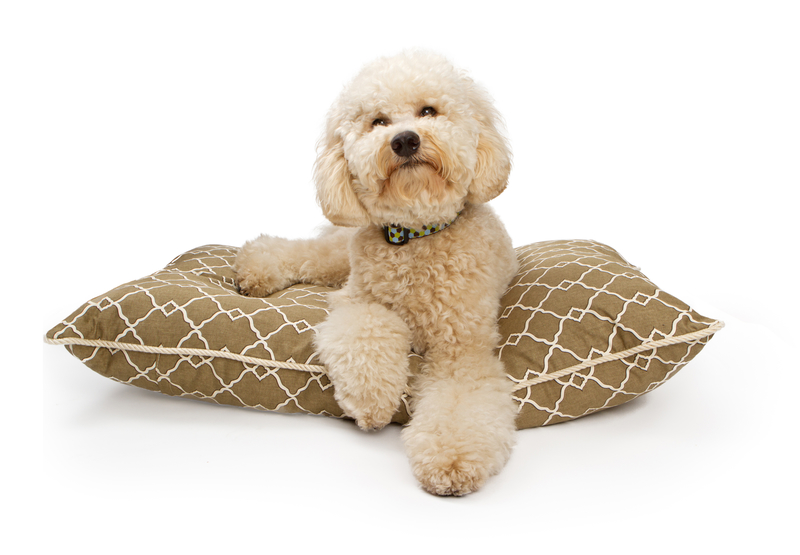 Dog Grooming
Ensure your dog is looking its best this Christmas with a pamper session! A cut, wash, and blow-dry is the perfect gift for your furry friends. Your dog will look so amazing that all of your family and friends will be taking their photos.
Here at Hunters Lodge, we offer a professional dog grooming service in Northampton. We offer four services: bath and groom, bath and clip, hand strip, and nails only. There is something for all dogs if you would like to find out more, get in touch today on 01604 870330.

A New Dog Bed
Ensure your dogs sleep in comfort this Christmas with a new dog bed. We all know that if you have a puppy they like to chew on things and put it simply, potentially ruin furnishings. Once, they have grown out of this we often forget to replace the things they may have ruined, this includes their bed. So, why not treat them this Christmas.
There are a number of styles and colours to choose from when picking out a new dog bed. However, they can get a little pricey. Wayfair has a great range of dog beds from more affordable options, simple styles, and more extravagant styles.

Dog Toys
Dog toys. I'm sure you have a bucket full of them, but we know that a new dog toy is always appreciated by your pet! Below, is a small list of just a few toys that could potentially be your dog's new favourite toy.
Thank you for reading this blog, and hopefully, it has helped you come up with a few new ideas for your furry friends this Christmas.
If you would like more information on our dog grooming service then get in contact with us on 01604 870330. Alternatively, you visit our contact page to send us a direct message.